The browser extension is a mechanism that injects JumpSeat into existing web applications.
The extension lets you enter the URL into the JumpSeat server. JumpSeat extensions are available for modern browsers including Chrome, Safari, Firefox and Microsoft Edge. it is not available for Internet Explorer. See below for the link to the app stores where you can follow the instructions to install the extension.
Download Extension
Chrome
Navigate to the Chrome store, listed above
Select "+ Add to Chrome"
Select "Add Extension"
Once installed, click on the new blue paper airplane icon in your toolbar and type your company's unique URL into the "Trial URL:" field and click save. (ex. https://leappoint.jumpseat.io/ )
To enable JumpSeat to work on your computer, please enable Cookies on your chrome browser. Copy and paste the URL: (chrome://settings/content/cookies) onto a new tab or window in Chrome.
Make sure the "Block third-party cookies" is not enabled
Scroll down until you can see the section that allows you to add cookies and select "ADD"
Copy and paste the (URL: UNIQUE URL FOR JS INSTANCE) and then select "ADD"
Safari
Open up a Safari browser window and type in the URL above
A button will prompt you to enter the Mac store, click it
Click the blue "Get" button to start the download
Enter your iTunes password if prompted.
A small pop-up will appear to let you know that it has been successful
JumpSeat requires 3rd-party cookies. In Safari Privacy preferences, ensure that "Website tracking" is unchecked.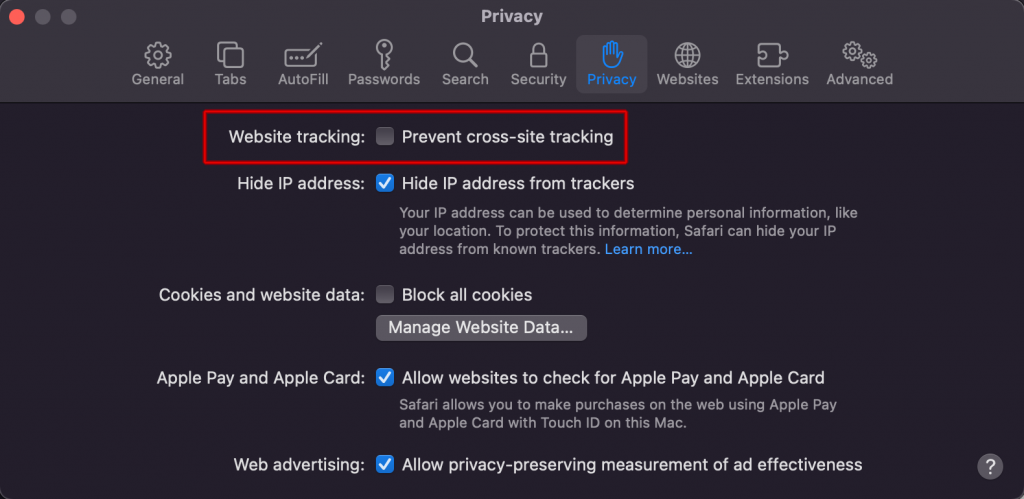 Firefox
Select Extras from the Firefox toolbar and Add-ons from the dropdown menu or try this link
Search for JumpSeat, and select the first result
Click + Add to Firefox
You may be prompted to confirm via a small pop-up box
Once installed, the blue paper airplane will appear in the top right of your browser.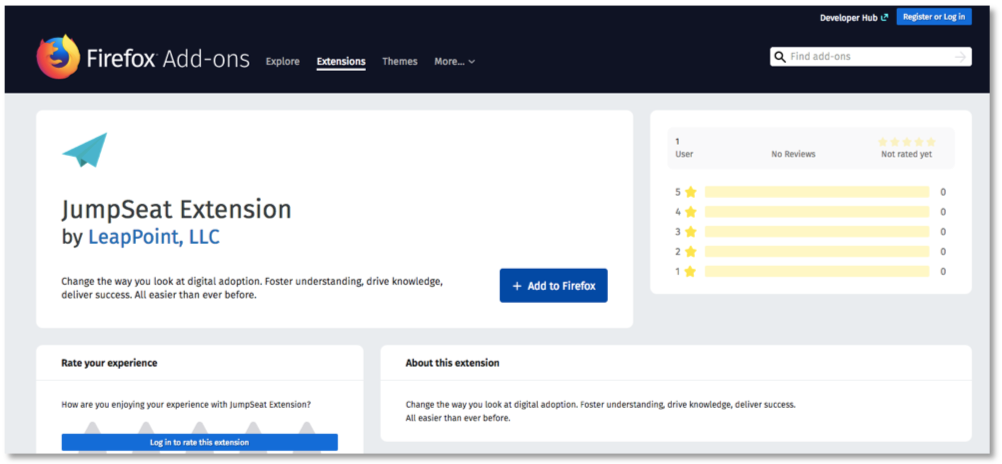 Edge
Open up your Microsoft Edge browser and click this link or search for JumpSeat in Microsoft Edge Add-ons.
Click the result with the blue paper airplane and follow the prompts to install.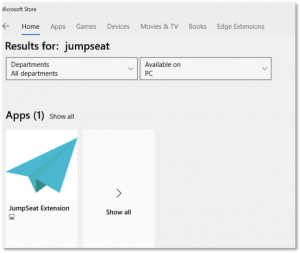 Installation option for large user groups:
The browser extension is an important tool to have, but isn't the only way to use JumpSeat. If you are releasing JumpSeat to a large group of users, it may be more efficient to use another method such as  Active Directory, SCCM, JAMF or embedding directly in your application. An IT security advisor at your organization can help advise which method will work best.